The telco has struck partnerships with Nokia and Arm, and also collaborated with Orange in Romania
Vodafone has this week upped its Open RAN push in Europe.
The telco has struck partnerships with Nokia in Italy, combined with rival Orange to complete 4G calls over a shared pilot network in Romania, and also unveiled plans for an Open RAN chipset collaboration with Arm.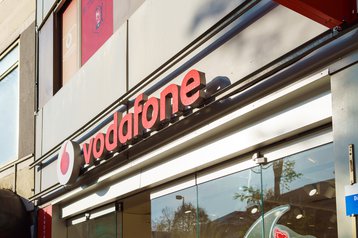 – Getty Images
The timings of the announcements coincide with Fyuz 2023, an event currently being held in Madrid, Spain, that pushes the idea of Open RAN networks and industry collaboration.
So far, Vodafone has been one of the telecom industry's leading advocates for O-RAN.
In the UK, Vodafone has already commenced deployment and installation of Open RAN equipment in 2,500 sites across Wales and the Southwest of England.
The operator is using the technology to replace legacy Huawei technology, as the operator works towards its target of removing all High-Risk Vendor (HRV) technology from the Radio Access Network within government timelines.
Open RAN is the latest development of Radio Access Networks (RAN), which connect mobile devices to the core network via base stations.
The technology effectively allows for a new breed of telecoms kit that allows providers to 'mix and match' solutions from multiple vendors.
Italy's turn to Open its RAN
However, it's not just the UK that Vodafone is aiming to serve with Open RAN. By 2030, the operator said it aims to have 30 percent of its masts based on the technology as part of its Open RAN deployment strategy.
Vodafone has partnered with Finnish vendor Nokia to run a commercial 5G Open RAN pilot in Italy for the first time.
According to Vodafone, the pilot will cover a cluster of sites in northern Italy, and will involve Nokia containerized baseband software running on Red Hat OpenShift, which is hosted on the latest generation Dell PowerEdge XR8000 servers.
The deployment will include the validation of O-RAN-compliant Open Fronthaul interfaces (which include antennas and the baseband unit).
The pilot will be the first Open RAN deployment of its kind in Italy.
"Open RAN's significance lies not only in providing an efficient and flexible way to deploy applications and derive value at the Edge, but also in helping boost collaboration and innovation in the ecosystem," said Shlomi Moscovici, VP of telco, media, and entertainment, EMEA, Red Hat.
"Vodafone's 5G Open RAN pilot is a leading example of collaboration in action, and we are pleased to bring Red Hat OpenShift as an interoperable, consistent, and scalable foundation for Open RAN."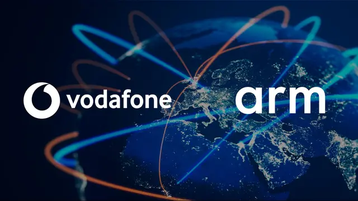 – Vodafone
Vodafone chances its Arm with Open RAN chipset partnership
The operator also announced a partnership with British chipset firm Arm for the development of a new chipset based on Open RAN.
Vodafone said that the processors will be developed with enough compute power to support customer demand for advanced 5G services, which require greater capacity.
The telco also said that the project will enable a significant improvement in energy efficiency.
Vodafone states that the use of more energy-efficient chipsets will play a pivotal role in the company achieving its goal to become net zero by 2040.
Vodafone is currently working with silicon firms SynaXG and Ampere to test and validate Arm-based Open RAN silicon, plus Fujitsu which will provide the RAN software.
Testing is expected to begin later this year in vendor laboratories, added Vodafone, as it aims to prove the compute platform and silicon integration. It will be extended to include 5G commercial Open RAN software from Fujitsu before moving to Vodafone's test facilities at its recently expanded R&D center in Málaga, and Newbury, in the UK, in the first quarter of 2024, with additional vendors to follow.
"Vodafone's Open RAN leadership coupled with the power efficiency of the Arm-based architecture, will widen the chip and software ecosystem.  By expanding the number of competing best-in-class suppliers, we can drive greater innovation, energy efficiency, and security for the benefit of our customers," said Santiago Tenorio, Vodafone's director of network architecture.
Dialing in over 4G in Romania with Orange
Elsewhere in Romania, Vodafone teamed up with Orange to carry out a number of 4G calls over a number of shared commercial network sites in a rural area near Bucharest, based on O-RAN technology.
This pilot builds on a partnership struck between the two telcos earlier this year, with the goal of building an O-RAN network to spread 4G and 5G coverage in rural parts of Europe.
Back in February, the duo named Romania as one of its pilot locations, which was carried out over commercial traffic.
The project utilized Vodafone's experience from its UK deployments so far, plus successful integration tests carried out at Orange's Open RAN laboratory in France.
Vodafone and Orange didn't work alone on this, as the duo were supported by Samsung, which provided its commercial virtualized RAN solution, while Wind River provided its abstraction layer on top of hardware to deploy and scale the RAN software, while Dell offered its PowerEdge servers.
Both operators noted that 2G calls using O-RAN will be introduced next, before 5G.
In a statement, Vodafone claims it will be the first time 2G radio software is fully integrated within a virtualized Open RAN environment in Europe.
"Alongside Orange, we have developed a model that will serve as a blueprint to extend mobile networks to rural communities across Europe," said Alberto Ripepi, chief network officer, Vodafone. "Open RAN sharing will allow us to reduce costs by sharing hardware components while independently managing our own RAN software in the cloud to be able to offer differentiated services to our respective customers." 
Source : DCD