Residents of Egham are having to wait up to 20 minutes for level crossings to open to reach parts of the town, a councillor has said.
Alex Balkan, a member of Runnymede Borough Council, said the delays were making people late for work and GP appointments.
He has called on Network Rail to find a solution.
Network Rail has admitted recent "upgrades" to signalling systems had led to more delays.
Mr Balkan told BBC Radio Surrey: "Egham residents have to go to important GP appointments and they have to go to work, but they can't because they are largely landlocked by four level crossings which have very long waiting times. They have only got worse very recently.
"Network Rail recently did works in August, however, they promised during those works that there would be a marginal reduction in waiting times, instead what we saw was a substantive increase, from residents' reports.
"People are waiting between 15 and 20 minutes."
He has called for work to be carried out on the signalling systems to make them more efficient.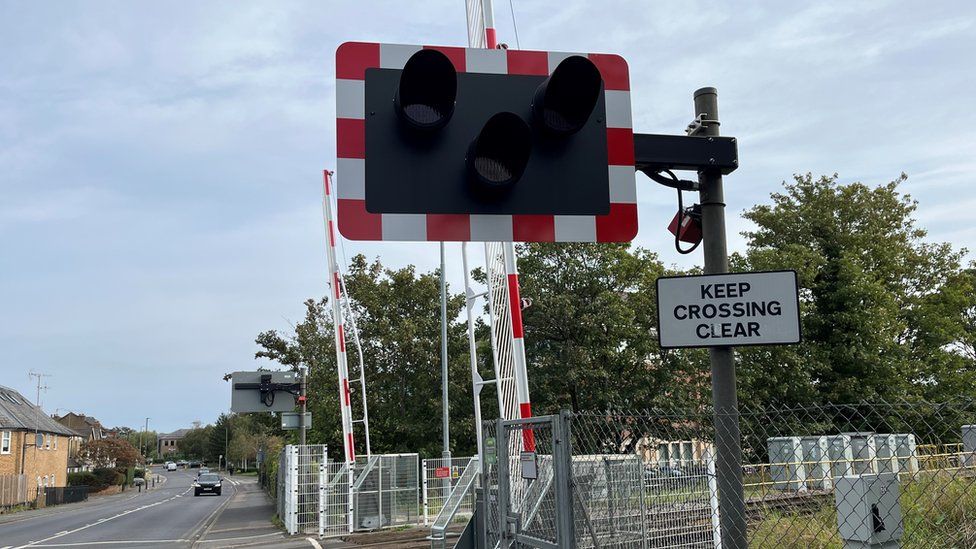 Aniefonama Jacob, who works near the crossing, said there was now a problem with "massive traffic" queues forming.
She told BBC Radio Surrey: "The level crossing is good but the timing is a problem.
"It's really frustrating as well because I work and teach down the road and we have to find a diversion to there. I just feel sometimes the light takes a very long time to turn off and we have a build-up of traffic."
Another local, Bernard Atkinson, said the changes were causing traffic build-up throughout the day.
"Quite often it hasn't had the chance to clear by the time the gates are coming down and then there's another delay again," he said.
"Previously they'd [the gates] be coming up and down between every train, now they're quite often down for three or four trains."
A Network Rail spokesman said: "We're aware that following these latest upgrades, motorists and pedestrians have reported longer waiting times at level crossings and we recognise the impact this is having on people's journeys.
"We recognise the level of concern locally, so we're working hard to understand whether there's anything more we can do to strike a balance between maintaining a safe and reliable railway service for passengers, while also keeping people moving on the local road network."
Source : BBC News